This has been a while in the making.
First, my laptop wasn't working, but it is at least turning on now, although, the dial-up modem is broken.. I can deal with that.
Second, I finally took time for taking photos of what I've been up to.
Third, I got into
Ravelry
.. it has been keeping my online attention lately, plus
Kingdom of Loathing
teehee!
Pattern: Ribbed Lace Bolero
Yarn: Merino Fine by Naturally
Needles: 5.5 and 6.5 mm
Started / Finished: During a weekend in July
I think this is an adorable shrug, I've warn it around a lot, gotten a few compliments. Hooray! I didn't make any alterations really.. I find it always kind of slides up my arms though.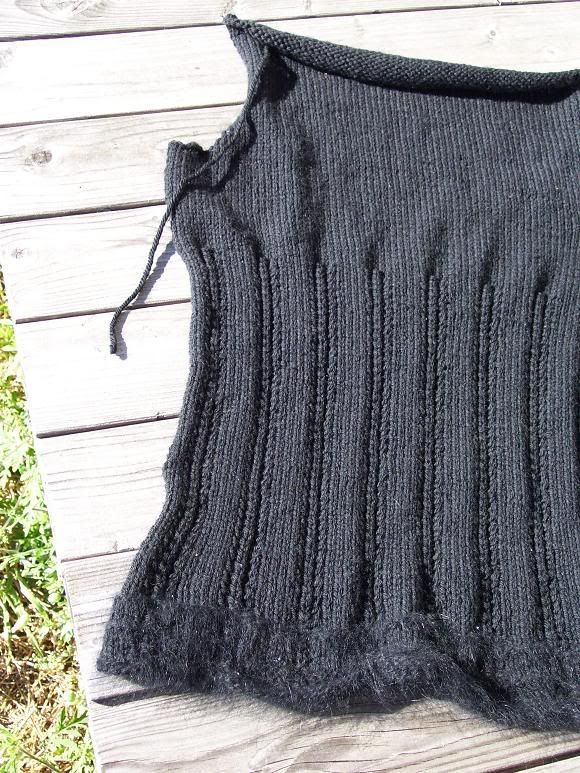 My waist-cincher top is coming along well, I've finished the back, which I increased by a bit of length, made sure everything was "fitting" properly. Mostly because the girls making it on ravelry had run into some issues. Also, I have four inches done of the front, ready for a needle change, but I need the needles I'm using for the project below..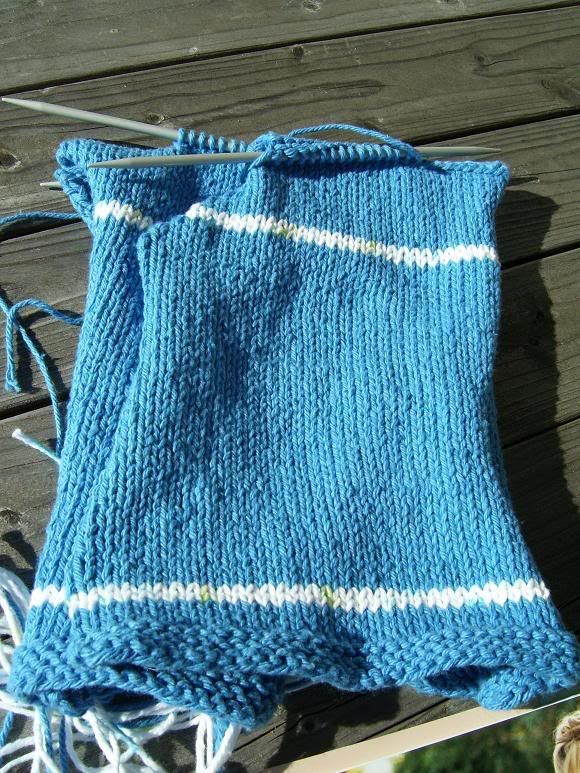 Thankfully I just have the one sleeve left! Knitting baby clothing feels so out of place, but, it's rather cute looking. I need to have this finished by Saturday.. eeep! It's being knit out of a soft cotton, and the white has flecks of green and blue.
Eeep, I move back to Ottawa next week, and I'm getting purple hair! Partially purple.