New hair, new job, new knitting designs, new apartment soon... and what is missing? Confirmation from the school! I really need to find out if I'm accepted, because, if I'm not, I don't know what to do. Plan C needs forming, because I really want to move back to Ottawa no matter what. I miss it so..
I had my hair coloured today, it's a bit darker than before, I really like it. There's even a hint of red underneath. It will be nicer once it's rewashed, I hate gel so much.. It's wrong! I brought my knitting with me, or, one of my projects: the Sweetly Kinky Market bag. Apparently the other girls there were very intrigued by my knitting skills. This bag is of my own design, naming help by Miss Ifi. Not that many people check here, but, I'm planning to post the pattern once it's finished.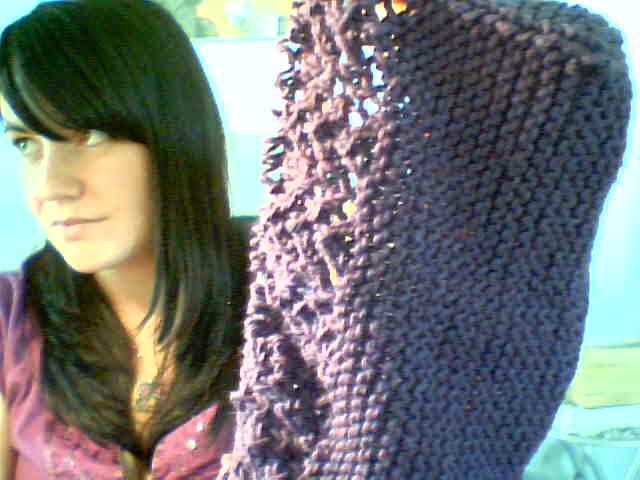 Why my own pattern? Because I could not find a market bag design that matched my personality, and desperately wanted something perfect and eye catching for weekend shopping. Trust me when I say, you may be surprised by it's finished form. I am sure that the name must hint slightly at this.